SMS messaging has been around since the times of 2G networks and with the advent of Over the Top services (OTT) that utilize swift communication over the internet we got bored with SMS. But is RCS the future? SMS has now been left for people in rural areas where internet connectivity is poor and penetration is low. SMS can be sent from one phone to another without any interoperability issues and this is because they are based on the same standards and protocol irrespective of the Mobile operating system.
While services such as Apple,'s iMessage, Facebook Messenger, and WhatsApp allow you to add photos, GIFs and videos to your messages, they are not universal solutions — for example, you can't send a WhatsApp message if your correspondent uses Facebook Messenger. The answer to this has been earmarked to be Rich Communications Services or RCS.
UNDERSTANDING RCS
RCS is a new online protocol that was chosen for adoption by the GSM Association in 2008 and is meant to replace the current texting standard SMS (Short Message Service), which has been around since the 1990s. The GMSA represents a wide variety of organizations in the mobile industry, including device and software companies, internet companies, etc. Naturally, given all those players, it took a while to come to an agreement, and so it wasn't until 2016 that the GSMA was able to come up with something resembling a standard. Called the Universal Profile, it is, according to the GMSA, a "single, industry-agreed set of features and technical enablers."
IS RCS BETTER THAN SMS MESSAGING?
Yes, it is and here is how. RCS will add a lot more multimedia capabilities to your messaging. Besides the usual texts (plain and fancy), it will make it simple to send GIFs, high-resolution still photos, and videos. It will let you know if the person you're texting is available, and can send you a receipt to prove they received your message. It will allow you to create longer messages and attach larger files. It also enables much better group messaging than SMS can handle. In other words, it can make standard text messaging look and work a lot like a WhatsApp or iMessage. It will also make it easier for companies to interact with customers. So, for example, RCS will allow you to quickly find out the status of an order and will provide a way for companies to encourage customer comments on their sites. (Okay, that may not be top of your list of great features.)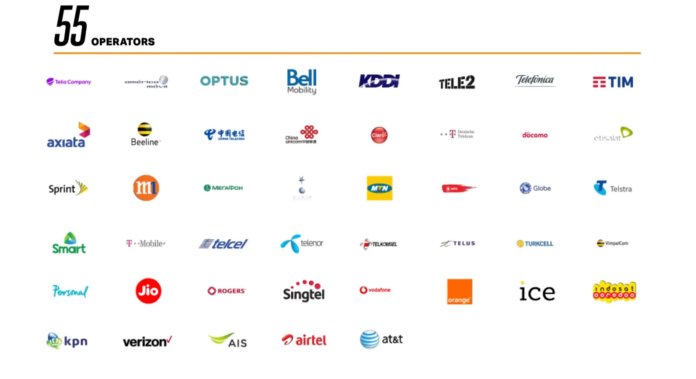 As of this writing, support for RCS has been promised by 55 carriers including Airtel and MTN; 11 hardware manufacturers such as Samsung, Lenovo, and LG (but not Apple), and both Microsoft and Google.
WHEN YOU CAN GET RCS
Many telecom companies are testing RCS in fact with a little work you can get it to work now on your Airtel line now. There has been no word yet when MTN or even Airtel will officially launch the service. Google has been a major backer of RCS and even offers back-end services to carriers to help them quickly spin up support for it, but at the end of the day, it's the carriers that are responsible for launching and supporting it. All you will need is the current Google Messaging App for you to access it this is RCS with Universal Profile. We expect new 2019 devices would come with RCS preloaded.
Some carriers and device makers are currently using RCS, but not the Universal Profile (which is being used by Chat), so their apps and services are not cross-compatible with those being used by other vendors.
HOW SECURE IS IT?
One issue that a lot of security nerds are pointing out is that RCS — and, therefore, apps such as Chat — lack the end-to-end encryption available in some current messaging tools such as WhatsApp. This means that 3rd party hackers or government may have access to your messages. End-to-end encryption means that the message is impenetrable to everyone — including the app vendor and the network provider — except the message sender and receiver. Do you want to text someone with no chance that the authorities will ever see it? Chat / RCS is not the way.
On the other hand, RCS does have all the standard security protocols, including Transport Layer Security (the underlying tech behind HTTPS), and IPsec (Internet Protocol Security), which is used in VPNs. So for the most part, it's pretty secure. Whether you're comfortable using Chat / RCS depends on your security needs.
THE FUTURE
Right now, support for RCS is limited to only a few carriers and even fewer devices, which means that most people can't yet take advantage of it. Stay tuned to see what — and who — follows.
Originally posted on Techjaja