When you need a talented individual to work on a specific part of the project that is when you turn to freelance websites and outsourcing companies. In such a situation your company doesn't need a long-term employee and these two options are the best for the business. The third-party services allow you to find and hire new team members for an assigned period of time and at reasonable rates.
The possibilities for finding talents are much better than in the old days. The internet allows us to reach amazing people from all around the world. In the tech world, this comes especially handy since many aspects of the project can be handled remotely.
Your tech company can welcome a true world-class talent, but first, you have to do the research. However, you can come across a dilemma. To whom should you turn to – freelancing websites or outsourcing companies? In order for you to make an informed decision let's further explain these two sources of services and address their pros and cons.
Freelance Websites
Online job platforms that connect freelancers and employers have skyrocketed in the past few years. Due to the high demand of remote talent, freelance websites are one of the most popular places for employing freelancers. The research has shown that 73% of freelancers turn to online marketplaces to find clients.
The more freelancers surface on the online marketplace, the more candidates you'll have to pick from. Freelance websites actually perform the role of middlemen between the freelancer and potential employer.
The way it works is that you create a job post explaining what you need from a freelancer. Then the freelancers who think that they are adequate for the job to submit the proposal. Or, you can browse for freelancers and invite them to an interview (informative conversation). You and the freelancer can discuss the terms and decide whether you want to collaborate.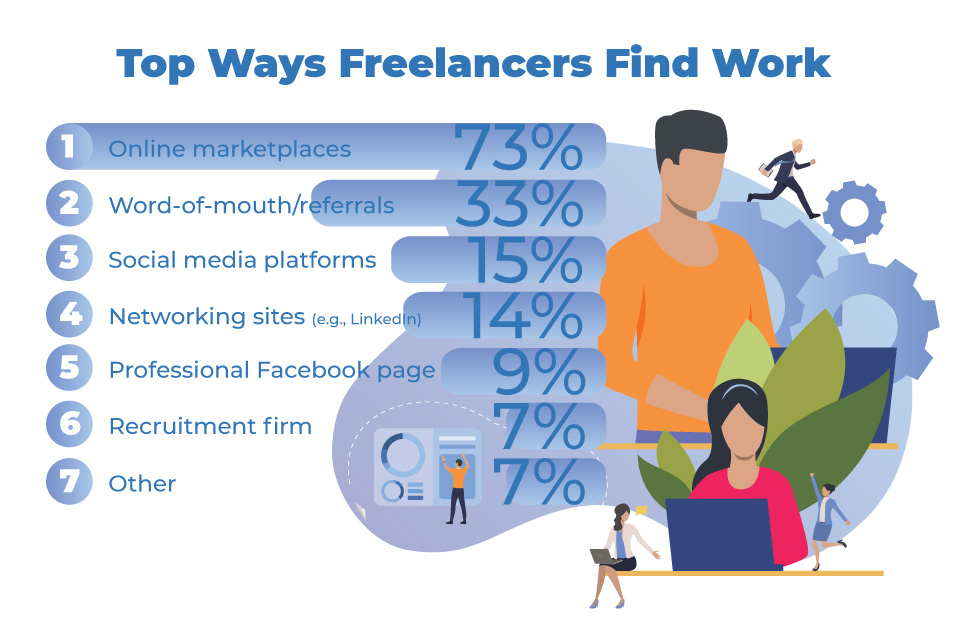 Top-7 ways freelance developers find work
The cooperation is often for short-term assignments. When it comes to payment there are several options:
flat rate
per-hour basis
per-day basis
per-project basis
Many tech talents offer their services on freelance websites. The reason why is that they don't want to be tied down to just one company. The search for an adventure and new challenges prompts them to use freelance websites and online labour platforms like Upwork, Freelancer and Fiverr rather than to sign a contract with a specific company.
This works great for businesses that are in the search for tech talents as you can find many excellent workers on a freelance website.
Currently, the most popular freelance websites for tech freelancers are:
Upwork
Freelancer
Fiverr
PeoplePerHour
99Designs
Pros
Temporary nature of their work
You can prolong the cooperation if everything works well
The freelance website protects both you and the freelancer
You can review the freelancers work on their profile
You can set just one milestone for starters and give them a test assignment
You can see the reviews of previous employers on the freelancer's profile
If a freelancer doesn't submit the work within the deadline they won't get paid
Cons
You have to pay a fee (a certain percentage) to most freelance websites
You might have to share the freelancer with other employers
There are some security risks if you don't sign an agreement that the freelancer won't expose any information
Outsourcing Companies
Outsourcing is another popular channel for finding contractors. Today, thousands of jobs outsourced in Uganda each year. The results seem to be quite positive since 78% of businesses around the world are happy with the work of their outsourcing partners like FreelyFormd.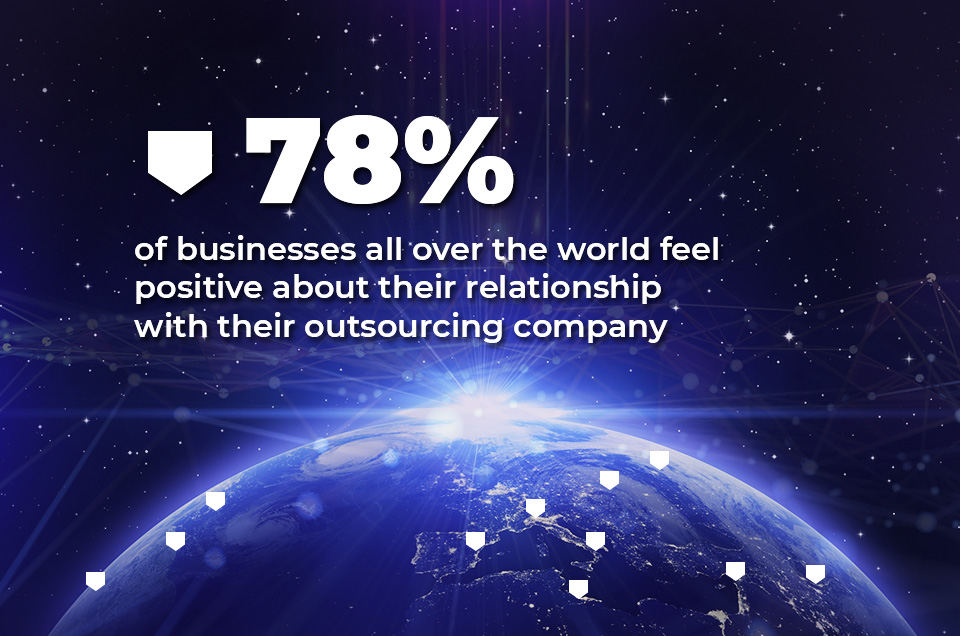 While the freelance websites act as a silent middleman, outsourcing companies are directly involved in connecting you with the IT contractors.
Outsourcing companies can be large corporations with employees from various industries or smaller companies with employees from a specific niche. Either way, you can get what you are looking for.
In the case of outsourcing, you'll communicate with the company and the company will communicate with the employee.
It is up to the company who will be included in the project and how it will be handled. The outsourcing company has the responsibility to ensure that the job is done as agreed.
The payment usually goes per project or task, depending on the scale of the assignment. The outsourcing company is the one who receives the payment and handles the salaries for employees.
Outsourcing companies are a budget-friendly solution when you have a big project ahead of you and you need a team of people. Instead of finding in-house workers and making a long-term commitment, you can handle the project with the given team.
Pros
It is up to the outsourcing company to deal with the employees
It's a more formal collaboration
Outsourcing from other regions can be more economical
The outsourcing provider offers its own resources
Accessing tech talents with expertise that can't be found in your area
Allows you to strategize the time and meet the deadlines
Cons
Quality work isn't guaranteed
A company can have limited employee options
Less control over employees
Lack of direct communication between you and the employees
Freelance Websites vs. Outsourcing Companies – Who Wins the Battle?
Both of these options have their advantages and disadvantages. They can be a payable investment in your next project and bring in some innovative minds to your company. What should be the prevailing element is the type of project you are working on.
If you are in the need of tech workers for different parts of the project, it can be easier to work with an outsourcing company like ours. In that way, you won't have to waste time finding one by one candidate. The outsourcing company will bring together all the people that you need.
However, if you only need an employee or two, you can turn to freelance websites. They give you more control over who you want to work with. You'll be able to see the freelancer's previous work, their reviews, and their usual rates. All in all, the transparency is certain so you can have a better idea of the person with whom you will work with.
With that being said, you just need to determine what kind of help do you need and which third-party service fits best with your requirements.